Introducing the new tiered
Passport Loyalty Program
Unlock a BIGGER world of benefits with each swipe!
Passport is a customer loyalty program available to all bingo players free of charge.  It offers the chance for customers to earn points and receive rewards based on their visitation.  To earn Passport points the customer must have their Passport card swiped each session played.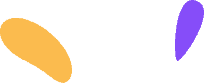 Collect Points, Earn Rewards
Play more, get more! Swipe your Passport Loyalty Card to find out where you stand.
Sign Up is Easy!
Just fill out our enrollment form, complete the survey and get your Passport members card right away so you can start earning points.
As a Passport Member, you can look forward to:
Prizes
Earning Passport points can be instantly redeemed for a list of items including gift certificates, food items and much more.
Double Your Win
A chance to win instant prizes every time you swipe your card including our "Double Up" tickets which allow you to double your win at selected bingo sessions.
Promos
Exclusive draws and promotions.
Earn Faster
Point multiplier days to help you earn points faster.
Exclusive Emails
Information emailed to you through our email blasts.
Each session, members can have their card swiped to receive points based on their tier. The more points you earn the bigger the rewards.
How Tiers Work
There are currently four tier levels:
Sapphire
4.5 swipes per week* or less
= 10 points per swipe
Gold
More than 4.5 swipes per week*
= 15 points per swipe
Platinum
More than 8 swipes per week*
= 20 points per swipe
Elite
11.5 swipes per week* or more
= 30 points per swipe
*Based on average of swipes per week over last year (365 days).
Loyalty Program Highlights
Players can enroll in the program by filling in the "Passport" enrollment form and hand it into the manager's office.
The member will receive their "Passport" card during their visit to start earning points immediately.
The enrollment form includes a questionnaire to be filled in along with the member's info.
Points are earned for every session that the card is swiped.
Points can be redeemed instantly at any of our redemption stations located in the hall.
Items for redemption start at just 30 points and can be redeemed for anything from gift certificates for free bingo play to food and beverage items from the Food Courts as well as showcased gifts.
There is no limit to the amount of points a member can accumulate.
Points can be collected and redeemed at any of our four locations in the Windsor area.
Information on our 4 locations will be sent by email to our members highlighting promotions or game pots in each hall.
Redemption of Items
When redeeming items at a redemption station you must choose each item separately and the quantity of each item. A redemption ticket will print out and can be cashed in at the gaming counter or the Food Court counter depending on the redeemed item. You must show valid identification along with your redemption ticket.
Lost/Stolen Passport Card
If you have lost your card or it has been stolen, just go to the manager's office with valid identification (preferably photo) and a new card can be made for you. All unused points from your lost/stolen card will be carried over to your new one.
If you have specific questions about our Passport Loyalty Program please direct them to the manager on duty or they can contact the manager at the location in which the question refers to. Please see our Privacy Policy for Details